Porcelain Veneers - the Answer for Many Smile-Appearance Problems
By Tatiana Ostanina
May 20, 2022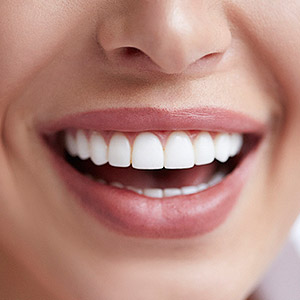 A lot of things can spoil your smile—like chips, excessive wearing or heavy staining. But one cosmetic solution could address these and other dental flaws: porcelain dental veneers.
Veneers are thin, porcelain shells bonded to teeth to hide minor to moderate imperfections. The technique first took the world by storm over three decades ago and they're even more versatile, durable and life-like today.
Your makeover journey with veneers starts with a thorough dental examination. We want to see if you have any tooth or gum problems that should be treated first. We also want to assess your overall dental situation to see if veneers are the right way to go, or if a different cosmetic approach would serve you better.
If it appears veneers are a good option for you, our next step is to plan out the design of your custom veneers. It helps to "see" what your future smile with veneers will look like. Special software can manipulate a current photo of your face to display your updated smile with veneers via computer monitor.
Alternatively, a dentist can produce a mock-up or "trial smile" formed with tooth-colored filling materials that are temporarily applied to your teeth. The trial smile method enables you to see your smile in "real life."
Once we've finalized your veneer design, we submit the details to a dental lab to produce them. In the meantime, we'll need to prepare your teeth by removing a small portion of the enamel, so that the veneers won't appear too bulky. This alteration won't harm your teeth, but you'll need veneers or another restorative covering from then on.
With the arrival of your new veneers, it's time to bond them to your teeth. We'll first clean the tooth surfaces and etch them with a mildly acidic gel to improve the contact between the teeth and veneers. We then carefully situate the new veneers and bond them with a resin-based cement.
Although you'll need to take care when biting down, your new bonded veneers will be durable and appear to be a seamless part of your teeth. Best of all, you'll have a new attractive smile and the renewed confidence to show it.
If you would like more information on porcelain veneers, please contact us or schedule an appointment for a consultation. You can also learn more about this topic by reading the Dear Doctor magazine article "Porcelain Veneers: Your Smile Better Than Ever."