This page provides you with practical information about our practice. It includes descriptions of our office location, including a map and directions, hours, appointment scheduling, insurance acceptance and billing policies.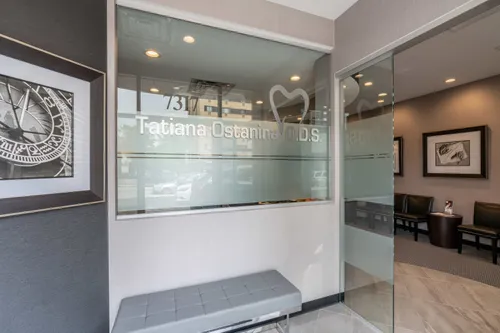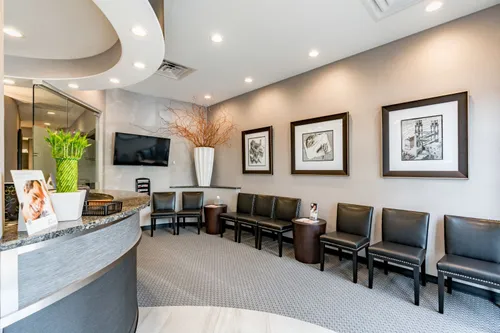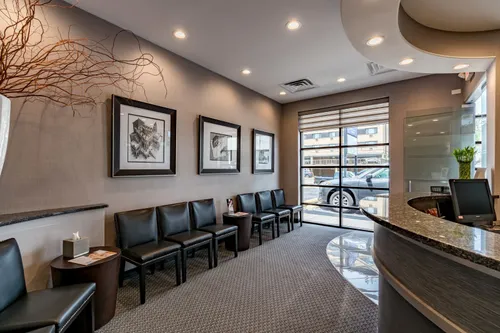 TATIANA OSTANINA, DDS, LTD
7317 West North Avenue
River Forest, IL 60305
Fax (708) 453-8440
Click here for door to door driving directions
Insurance Carriers
We are providers for the most of major dental insurance carriers and some discount plans. For specific questions about your insurance plan please contact our office during our business hours. We do not accept HMO and Public Aid programs.
Payment Options
Payments for professional services are due at the time of the service. We are happy to submit all insurance claims for you for the services provided at our office. Our office manager will calculate your deductible and estimated out-of pocket co-payment before (if possible) or after the procedure is started and/or completed. For your convenience we accept cash, personal checks, major credit cards ( VISA, MASTER CARD, AMERICAN EXPRESS, DISCOVERY) . We also utilize a CARE CREDIT as a convenient method of payment for extensive comprehensive treatment plans so you can have it done when you want it. It takes only minutes to apply and you will get instant decision on approval.

For more information or to apply online, visit carecredit.com

Scheduling Details
If you are a new or existing patient and wish to make an appointment please call us at (708) 453-8400 during our business hours or you can request an appointment via e-mail: [email protected] . For your convenience we ask the new patients to provide us with some necessary personal as well as dental insurance plan information at the time of scheduling. Being familiar with your plan benefits prior to your first appointment will enable us to answer your questions or concerns should they arise during an initial exam and treatment plan presentation. We also ask our existing patients to let us know about any changes in their dental insurance and /or other financial coverage information when they make a return appointments.
Our office manager will try to accommodate your specific requests for appointment time(s) as much as possible. The appointment time will be reserved exclusively for you and designed to provide a doctor with the right amount of time to attend your needs. If you are unable to keep your appointment, please kindly give us a 24 hour or more notice for a weekday appointment and at least 48 hour notice for Saturday and Monday appointments so that we can accommodate another patient needs. We reserve a right to charge $ 50 / per hour of " no show" fee or cancellation fee for the appointment that canceled without 24 or 48 hours notice correspondingly.

Facilities and Equipment
Our office four spacious treatment rooms are well equipped to provide you with high quality dental care. We meet all OSHA and CDC standards so you can be assured that your treatment is done in clean and safe environment.